FM2U returns to Glasgow in 2019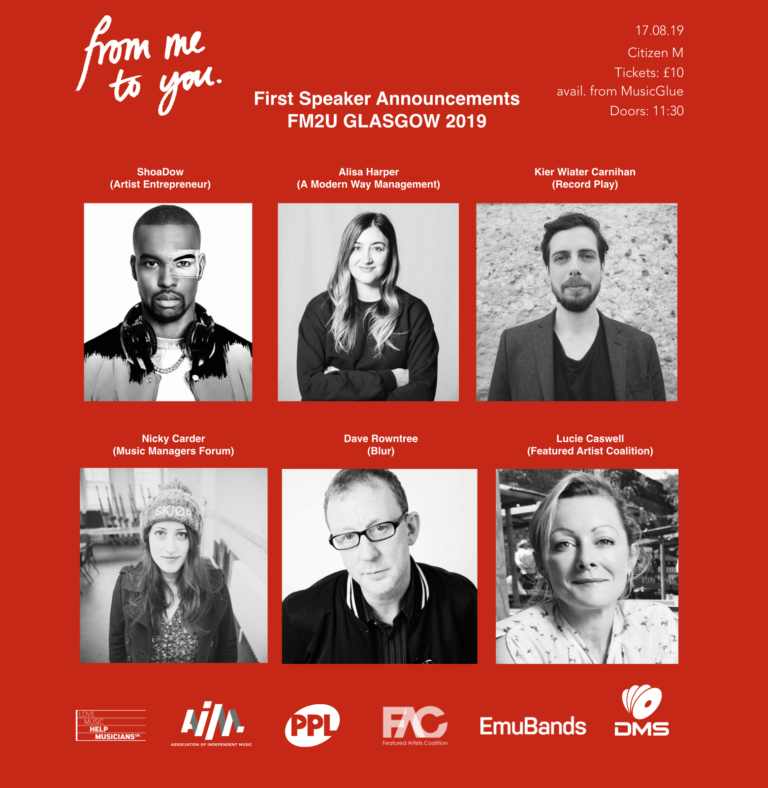 From me to You (#FM2U) has announced its programme and speakers for their upcoming event at Citizen M in Glasgow, on August 17th 2019.
Celebrating music makers and innovators in the new music industry, FM2U acts as a platform for artists to share experiences, contacts and ideas. The event will feature panel debates with topics pertinent to independent musicians, as well as networking opportunities. Created & curated for artists, by artists.
The schedule and first wave of speaker announcements for FM2U Glasgow 2019 –
Shaodow (Artist), Ailsa Harper (A Modern Way Management), Kier Wiater Carnihan (Record Play), Nicky Carder (Music Managers Forum), Dave Rowntree (Blur), Josephine Sillars (Artist), Tom Ogilvie (DMS Vinyl), Emily Kelly (Artist), Lucie Caswell (Featured Artists Coalition), Andy Hannah (Lost Art Agency), Rosie Bans (Artist) and Hamish Fingland (Kingdom Management).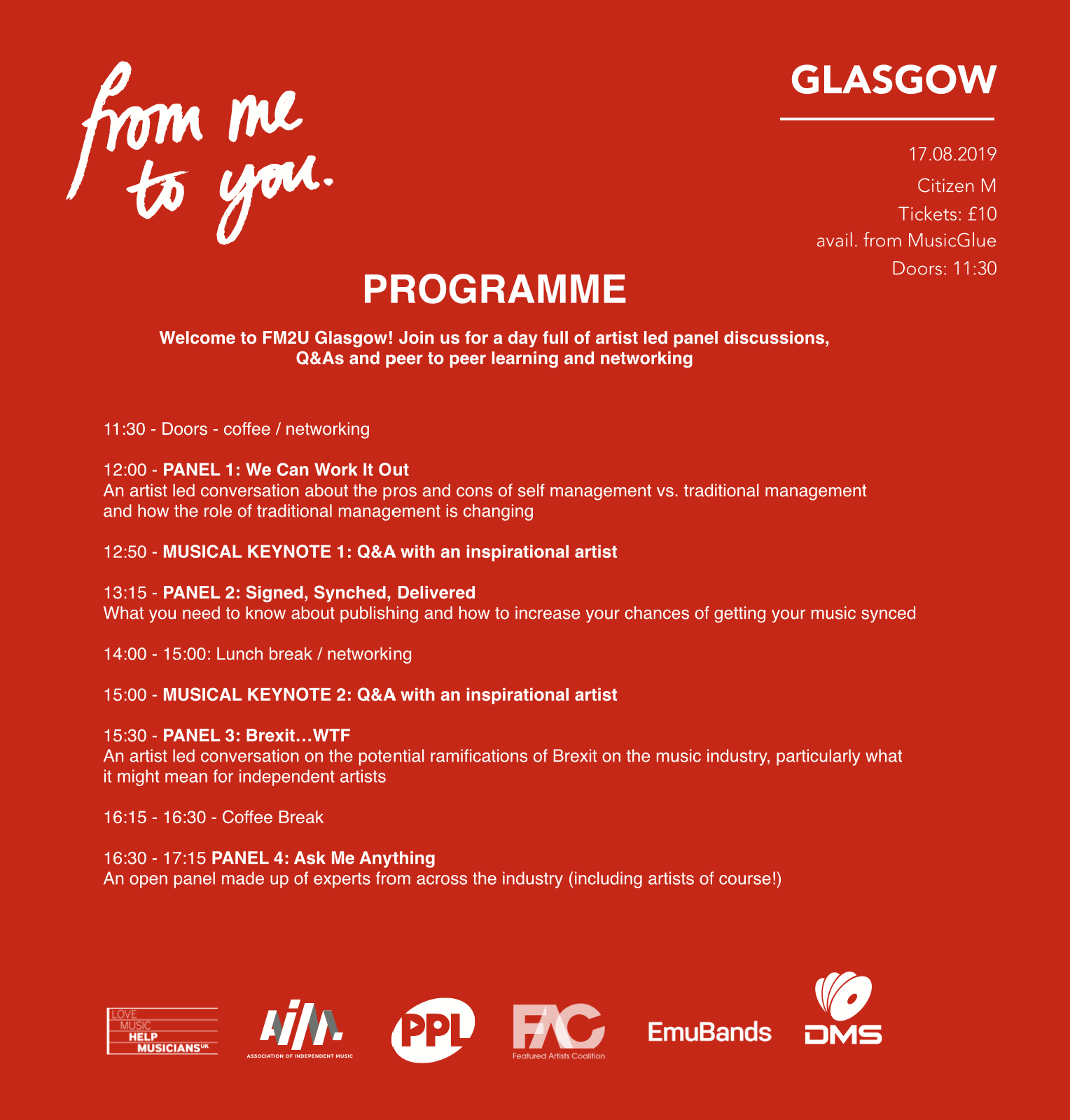 EmuBands are pleased to support FM2U Glasgow 2019, alongside Help Musicians Scotland, PPL, AIM and DMS.
Back to All News