EmuBands at Soma Skool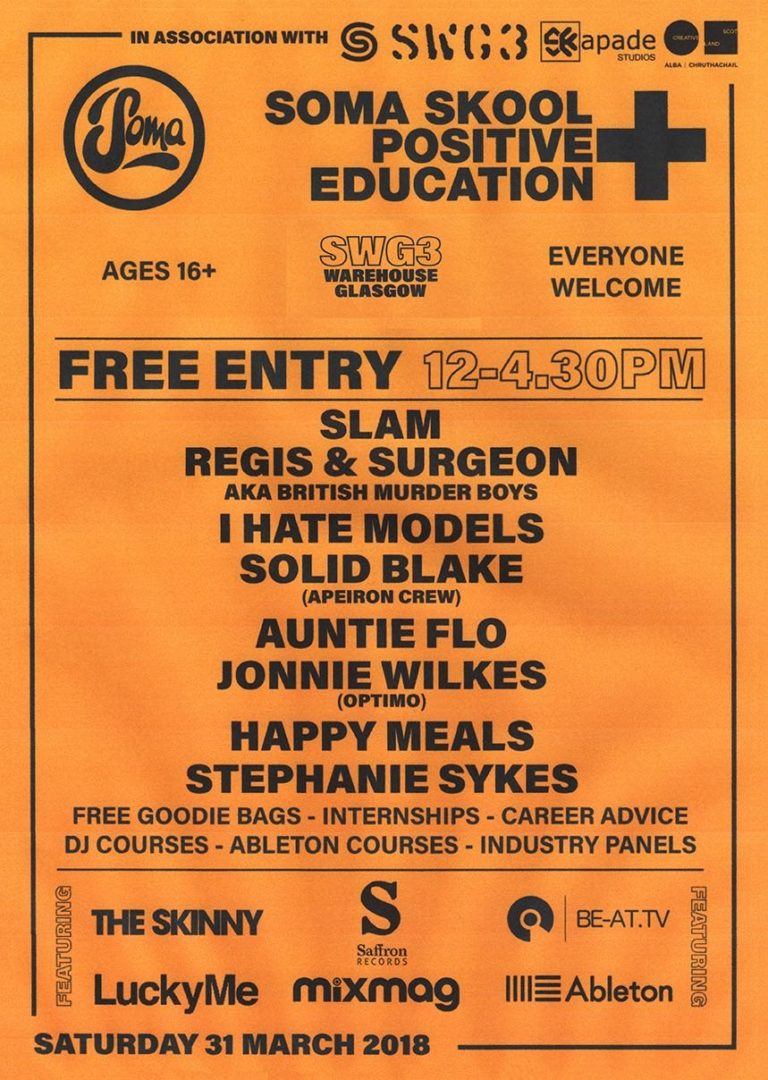 Soma Records #SomaSkool returns after a 9 year hiatus with a fresh and dynamic approach to learning about the electronic music industry in 2018, in order to motivate and exhilarate the creative entrepreneurs of tomorrow. This year Soma Records, with help from creative arts space SWG3 and electronic music learning hubs Shoogle Studios and SKapade Studios, are providing this free entry, educational one day event which is open to anyone over 16.
EmuBands will be involved in the programme of panels & demonstrations, which also includes: Be-At TV, Mixmag, The Skinny, Numbers, Ableton, LuckyMe, Rubadub, Field Artists, POLY. Artists, Dynamix-DJs, Shoogle Studios, SKapade Studios, Electric Frog and Pressure Riverside Festival, Saffron Records, EQTV, Vic Galloway, VAJ.Power, STEREOTONE,Push It, HOT MESS, Neelam Khan Photography, Electric Shores, SAE Institute UK, Glasgow Kelvin College, Electric Honey Music + More.
There will be:
· Discussions and career advice from diverse and forward thinking professionals currently in Events, Journalism, Production, Performance, Sound & Light Engineering, Digital Live Streaming and Record Labels.
· Multiple DJ Classes and Ableton Live music production classes by qualified teachers
· Walk up and try our interactive stalls with the latest hardware, software and DJ Equipment.
· Stalls from the best music courses around Scotland for those wishing to further their education.
SomaSkool is delivered in association with Creative Scotland. More information is available here.
Back to All News