FM2U Glasgow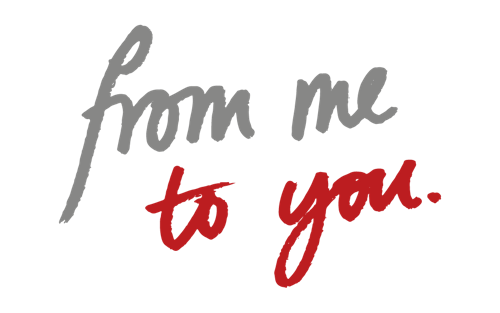 From me to You (#FM2U), a music conference specifically from and for independent artists is coming to Glasgow for the first time on September 1st 2018 at The Old Hairdressers.
Celebrating music makers and innovators in the new music industry, FM2U acts as a platform for artists to share experiences, contacts and ideas. The event will feature four panel debates with topics pertinent to independent musicians, as well as networking opportunities and live music in form of musical keynotes by inspirational artists.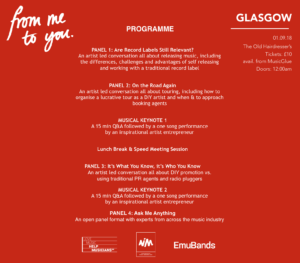 Previous FM2U speakers have included artists Imogen Heap, She Makes War, ShaoDow, FEMME, and representatives from Spotify, AIM, PRS, the FAC, Resonate, legendary music manager Keith Harris, as well as Coda Agency and many more.
Artist and creator of FM2U, Roxanne de Bastion, said:
"The decentralisation of the industry has allowed for new models to emerge and for pro-active musicians and their supporters to create and stay in charge of their careers – it's a really exciting time to be a musician!"
FM2U invites all musicians, their supporters, or those wishing to learn more about the industry, to come along to The Old Hairdressers. The conference starts at noon on Saturday, September 1st 2018.
EmuBands are pleased to support FM2U Glasgow 2018, alongside Help Musicians UK, and AIM.
Back to All News