Tidal for Artists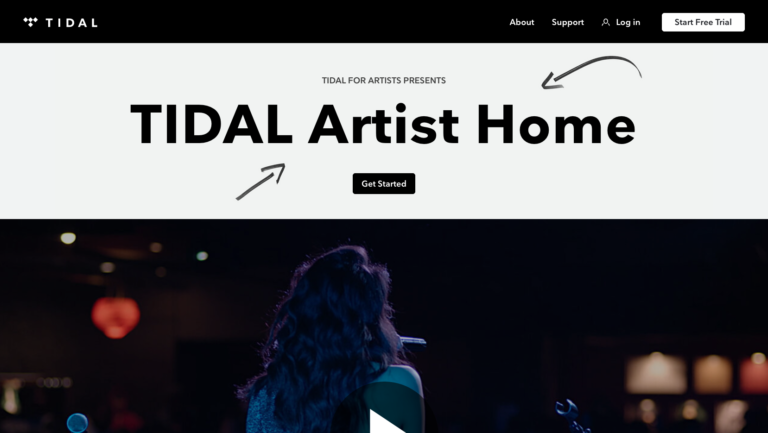 You can now customize your artist profile on Tidal
A few months ago, Tidal introduced its new artist dashboard, Tidal for Artists, to the public. This dashboard empowers artists by giving them control over their presence on Tidal. It is a significant and welcomed addition, joining other prominent DSPs such as Spotify, Apple, Deezer, and Amazon, which have already offered similar functionality to artists.
In this post, we want to provide you with a guide on how to get your Tidal for Artists and what you'll find. Let's get started!
1. The first step is to create an account on the platform.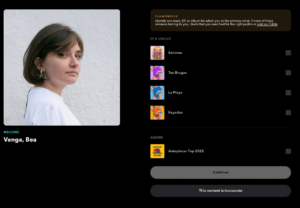 2. Once inside, you'll have the option to search for your artist profile and it will ask you to mark the releases that belong to your profile. This checklist is very useful to detect possible mapping errors (releases from other artists appearing on your profile).
3. The next step is verification, which is usually easier through your artist's social media accounts.
4. Done! Now you just have to wait for Tidal to verify you. Currently, they are taking 1-2 days to respond.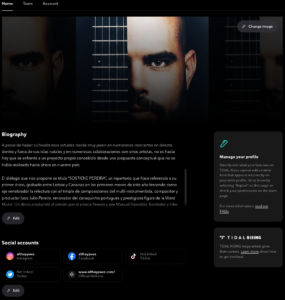 Once inside the profile, the first thing you'll notice is that, unlike other platforms like Spotify for Artists or Apple Music for Artists, Tidal currently does not provide statistics on the performance of your music.
For now, the only thing it offers is profile customization, which is a bit more extensive than other platforms because you can add:
1. Profile picture: It should be square with recommended dimensions of 1500 x 1500 pixels, less than 10MB, and in JPG format.
2. Biography: Express yourself limitlessly. Tidal's FAQs don't mention any character restrictions, allowing you the freedom to craft a captivating and authentic artist description.
3. Links to social media: You can add Instagram, Facebook, Twitter, TikTok accounts, and the URL of your website.
4. Content issues: You'll also see an option at the bottom to notify Tidal if there are any misclassified releases on your profile, or if your content appears on the wrong artist's profile.
5. Team: Lastly, you have the possibility to grant access to other members of your team or band so they can manage the profile.
Here is the Tidal FAQ page where they explain how to make the most of it.
As always, if you have any questions or need assistance with anything, please don't hesitate to contact your personal account manager if you have a Pro account. If not, you can reach us by clicking here.
—
About EmuBands
Formed in 2005, EmuBands is the trusted partner of thousands of artists, labels and managers across the world. With supercharged release features and expert support, we provide a low-cost solution to distribute your music, allowing you to retain control of your copyright and keep 100% of your royalties. Review our Pricing, Services, and Sign-Up today.
Back to All News