Once you've uploaded your file to our Instant Mastering service powered by Dolby.io, you should first give it a name in the 'Track Title' box, and using the slider tool on the waveform below it, you'll be able to select a 30 second preview for us to use when you're choosing different mastering profiles: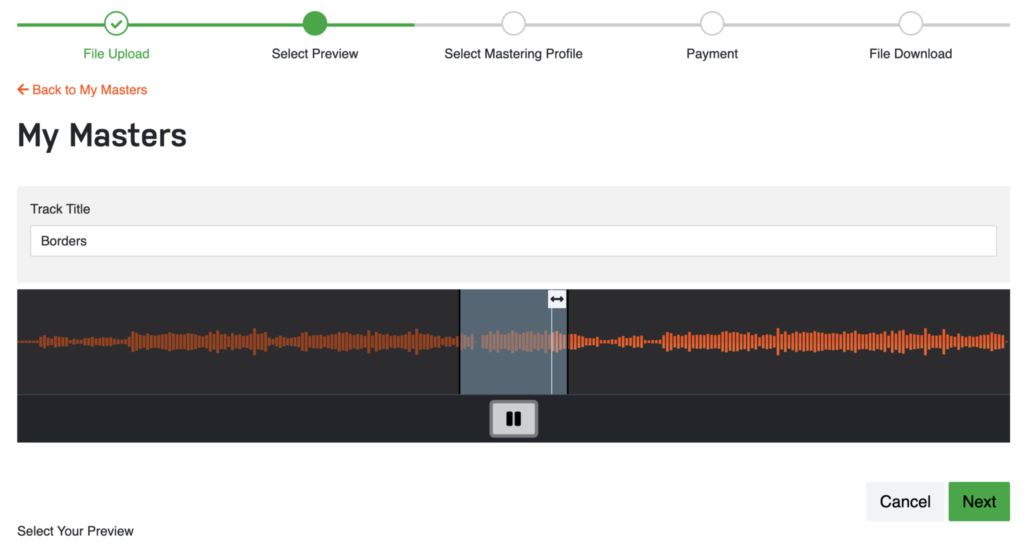 EmuBands has integrated with Dolby.io's Music Mastering APIs to bring our users an instant mastering solution that delivers professional-grade sound. With our easy-to-use mastering tool powered by Dolby.io, music creators and engineers can now create release-ready masters in minutes, no matter their level of experience.
To learn more, click here: Our Instant Mastering Service, powered by Dolby.io®, or alternatively get started with our Instant Mastering service via the 'Tookit' section of your EmuBands account.