YouTube Music is a music streaming service from YouTube. It provides a tailored interface for the service oriented towards music streaming, allowing users to browse through songs and music videos on YouTube based on genres, playlists, and recommendations. 
An 'Art Track' of your music will be created once we deliver your music to YouTube Music.
What is an Art Track?
An Art Track is an automatically generated YouTube version of a track on a music album. An Art Track consists of the sound recording and the album art.
The purpose of Art Tracks is to supply higher quality, rightsholder-sanctioned versions of recordings for the streaming service.
You can see an example of an art track on YouTube.com here: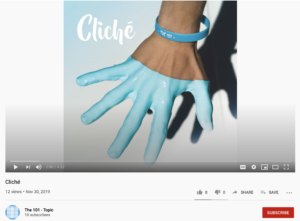 Here's how the same track appears on the YouTube Music app: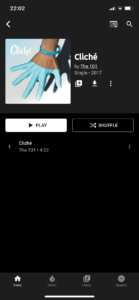 Your tracks will appear on both YouTube.com (as an Art Track), and the YouTube Music App.
Is this the same thing as YouTube Content ID / YouTube Monetisation?
This is NOT YouTube Content ID, which manages the use of Sound Recordings in User-Generated-Videos. To find out more about our Content ID service, read here.
For the avoidance of doubt, you will be paid a share of ad revenue each time an advert is displayed on your Art Track on YouTube.com. On the YouTube Music app, you'll be paid a share of the subscription revenue generated by the paying subscriber listening to your music.
So, how long does it take to get music on YouTube Music?
After we deliver your releases, it generally takes 24-48 hours for it to appear on YouTube Music. For more information, read How Long Does It Take?
I want to learn more about Official Artist Channels, Topic Channels, and more.
You can read more about all things YouTube in our YouTube Music FAQ.
I've already used EmuBands to get my release online. Can you help get my music on YouTube Music?
Yes! There's no extra charges involved in adding extra stores to your releases through EmuBands. Our simple, one-off distribution fee per release means that your distribution costs won't grow as we add more platforms. For more information, read How Do I Opt-in to More Stores and What Does It Cost?
We've helped thousands of artists get their music online, for a simple, one-off distribution fee per release. For more information on our pricing, and to get started, click here. Just make sure you opt-in to the YouTube Music contract when you add your release to your EmuBands account.